The Fulbright Program in Ukraine
Kyiv
Ukraine
Open to the public
The Fulbright Program in Ukraine invites to the talk "The Riddle of my Existence: A Fiction Writer's Search for the Ukrainian Writer Nikolai Gogol/Mykola Hohol" by Ukrainian American fiction writer Irene Zabytko. The talk is to be held on Wednesday, April 19, 2017, 6:00 p.m., at the Fulbright Office (20 Esplanadna Street, Suite 904, M. "Palats Sportu", Kyiv).
The great 19th century writer, Nikolai Gogol was born and raised in Ukraine which not only influenced his brilliant literary works, but also caused him to question his ethnicity and loyalties among the Russian literati. 
Irene Zabytko will discuss Gogol's Ukrainian roots, his "divided soul," his connection and persistent love for Ukraine and Ukrainians, and his stature in world literature. She will also share selected short readings from her novel-in-progress, The Riddle of my Existence.
About the lecturer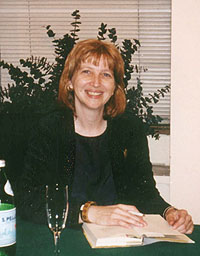 Irene Zabytko is the author of The New York Times bestselling novel, The Sky Unwashed, the short story collection, When Luba Leaves Home and the creative writing guidebook, The Fiction Prescription: How to Write and Improve Your Fiction Like the Great Literary Masters. She has been a writer-in-residence at The Ragdale Foundation, OMI International, The Banff Centre for the Arts, Gladstone's Library, Hawthornden Castle, and numerous others. Her work appears in literary journals, newspapers, anthologies and college textbooks. 
This talk will be conducted in English. A wine and cheese reception will follow.